Rotary Logo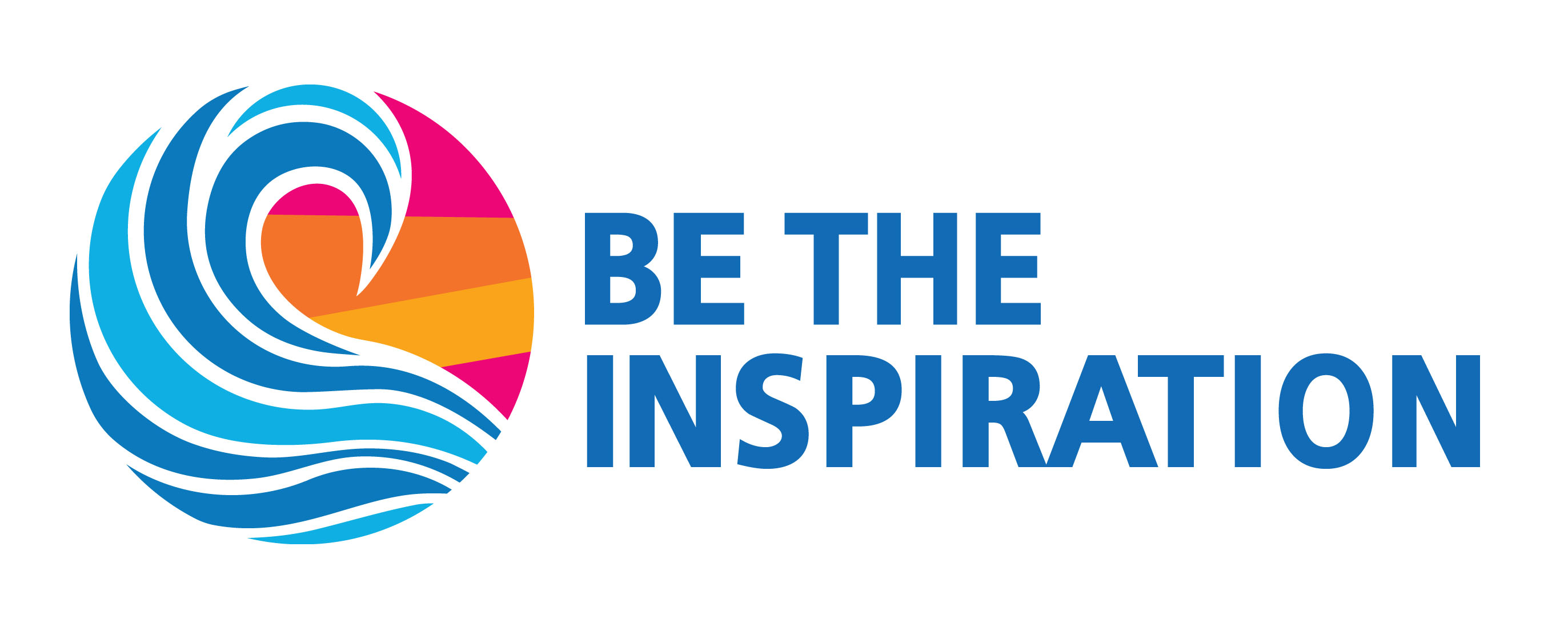 History of our club
HISTORY OF ROTARY IN THAILAND
AND
THE ROTARY CLUB OF JOMTIEN-PATTAYA
FOUNDED IN FEBRUARY 1987
Rotary Clubs draw their membership from the local business and professional community in their area. Therefore, it is useful to know something about the history and development of Pattaya to appreciate how this has affected the existence of Rotary Clubs.
Pattaya itself is a place that has developed rapidly over a relatively short time-scale. In fact, at the time when Rotary began in Chicago in 1905, Pattaya, as we know it today, didn't even exist. On the stretch of coast between Sri Racha and Sattahip, there were only a few small fishing villages; and in Pattaya Bay itself there were just a few fishing families who had settled here because of the calm waters and the safety of the bay, protected by headlands to the North and South and by mountains behind. Their nearest neighbours lived just around the headland to the north, where, in the old days, salt used to be produced (Naa Klua means salt fields) but where there were now mainly fishing families. People travelled about by foot or by bullock carts because, except for the main road from Bangkok to Sattahip, only a few dirt roads and tracks existed. Nevertheless, the bay and nearby islands provided good, safe fishing so more and more families came here to settle down. Gradually a village developed and at first it was known as Tapphraya, the general name for the area, this dated back to the time when Phraya Taksin (Duke Taksin) camped near here with the followers he had gathered to help free Thailand from the Burmese. As the village grew, the villagers wanted to give it separate identity, so about 70 years ago they adopted the name of Phatthya, which was the name they used for the strong winds which came from the South West at the start of every rainy season. Today the name is usually spelled Pattaya.
The pace of life was slow and it seemed as if Pattaya would remain an out of the way place forever. Even up to 50 years ago there were only a few buses serving the 100 or more families who lived here; visitors from elsewhere were few and far between.
However, things were destined to change and, as usual, it was a war that changed them. USA sent soldiers to build the airbase at U-Tapao and many of these took to spending their leisure time and money in Pattaya; the beaches were clean in those days, and the sea breeze made it pleasant and cool. People in the areas around were quick to spot the business opportunities, and soon bars and guesthouses began to spring up. The fisher-folk probably resented this intrusion, but it provided a good market for their catch so they soon got on the bandwagon by offering fishing trips to Kho Laan for 50 or so baht per head. Gradually, visitors from Bangkok also began to use the resort at weekend times, although the trip was a tiring 3 to 4 hours on the two-lane road.
Later on, the US military based in Thailand began to use Pattaya for "rest and relaxation" (R&R), and bigger hotels and entertainment places (including the oldest profession of them all) were built to cater for them. Thus the '60s and '70s saw the most rapid change and development. In 1964, due to its new importance, Pattaya was raised from the status of a village. In 1976 Pattaya and Naklua joined forced to become one administrative district. With the Pattaya City Act in 1978 a combined Pattaya and Naklua formed a government municipality. Thus was Pattaya City born.
In 2004 about 5 million visitors arrived to Pattaya.
Rotary had arrived in Thailand long before all this, but it wasn't until the '70s that Pattaya had grown large enough and had a sufficient variety of businessmen and professions to support its own Rotary club. In 1985 the King of Thailand became the patron of Rotary in Thailand.
The R.C. Pattaya was founded 19 November 1972 and. had both Thai and 'Farang' (foreign) members. However, the number of 'Farangs' involved in businesses and the tourist industry continued to increase.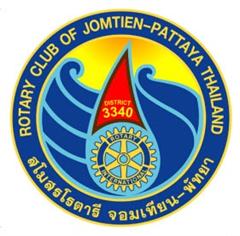 Many of these came from Rotary backgrounds in their own countries and the club gradually evolved into one with a large proportion of these. Amongst them were many transient members whose jobs would mean their moving on elsewhere in a couple of years and, who were not interested in becoming fluent in the Thai language. Over a period of time, these language problems led to the decision to form a separate 'English speaking' club.
This new club, the Rotary Club of Jomtien-Pattaya, received its Charter in February 1987.
In 2001 a new English-speaking club, R.C. Taksin-Pattaya, was founded and sponsored by our club. Two more clubs have later been founded, R.C. Eastern Seaboard in 2003 and the French-speaking R.C. Pattaya Marina in 2004.
District Governor 3340

Premprecha Dibbayawan
2000-2001
Pratheep Malhotra
2008-2009
The Presidents

1. CP Hans Zurfluh
2. Premprecha Dibbayawan
3. Niels Colov
4. Nicolas Demet
5. Andre Comeau
6. Pratheep Malhotra
7. Ratana Yothawong
8. Michael Vogt
9. Dennis Stark
10. Kees Peperkamp
11. Premprecha Dibhayawan
12. John Richards
13. Bancha Mungchana
14. Erika Keller
15. Alvi Sinthuvanik
16. Bruno C. Keller
17. David Jeater
18. Pratheep Malhotra
19. Judy Hoppe
20. Chris Gibbins
21. Max Rommel
22. Jan Abbink
23. Brendan Thomas Kelly
24. Helmut Buchberger
25. Gudmund Eiksund
26.Dieter Reigber
27. Graham Hunt Crowley
28. Vutikorn Kamolchote
1987-1988
1988-1989
1989-1990
1990-1991
1991-1992
1992-1993
1993-1994
1994-1995
1995-1996
1996-1997
1997-1998
1998-1999
1999-2000
2000-2001
2001-2002
2002-2003
2003-2003 1 Jul. - 4 Nov.
2003-2004 5 Nov. - 30 Jun.
2004-2005
2005-2006
2006-2007
2007-2008
2008-2009
2009-2010
2011-2012
2012-2013
2013-2014
2014-2015