Our Meeting at Royal Cliff
Our Meeting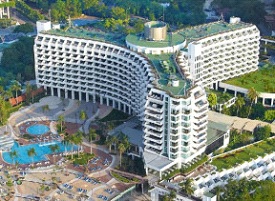 Meeting every 2nd and 4th Wednesday of the month at 6.30 pm.
Royal Cliff Beach Resort
353 Phra Tamnuk Rd.,
Pattaya, 20150 ,
Thailand
Tel: +66 (0)38-250-421
www.royalcliff.com
Rotary Logo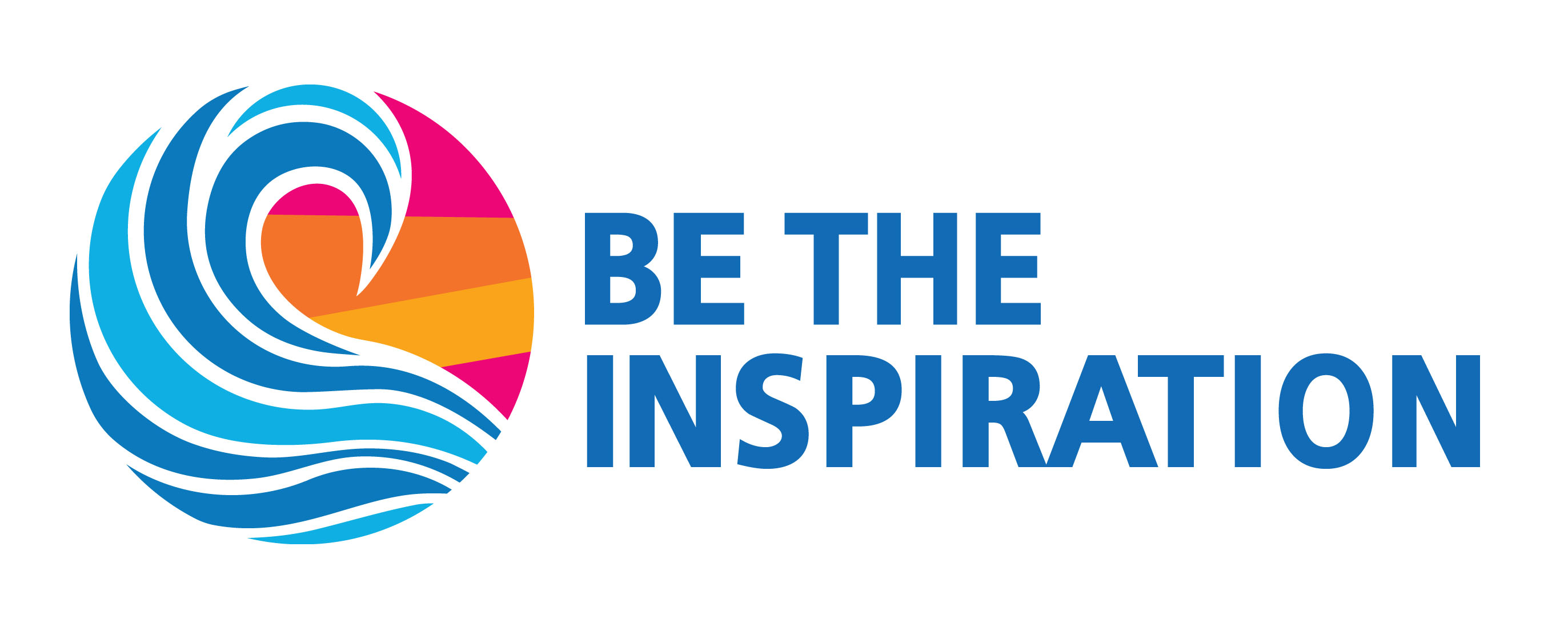 Majesty King Bhumibol Adulyadej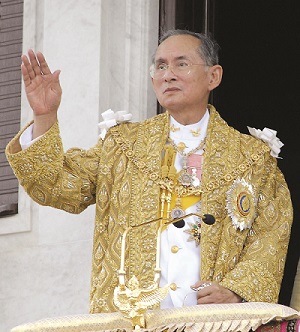 พระบรมราโชวาทของ
พระบาทสมเด็จพระปรมินทรมหาภูมิพลอดุลยเดช
(องค์อปถัมภ์สโมสรโรตารีในประเทศไทย)
ชาวโรแทเรียน คือ ผู้มีสัญลักษณ์และเป็นตัวอย่างในการเสาะแสวงหาความก้าวหน้า และความมั่นคงแห่งมนุษย์ธรรม
โดยหน้าที่อันแสนหนักของท่านทุกๆคน ซึ่งมีธุรกิจ และวิชาชีพแตกต่างกันหันมาร่วมมือกัน
ประสานกันโดยความพยายามอย่างยิ่งยวดที่ จะหาวิถีทางและความมุ่งหมายอันผึ่งปฏิบัติเพื่อแก้ปัญหา
ซึ่งมาเผชิญหน้าเราในยุค วิกฤตการณ์เช่นนี้
พระบรมราโชวาทพระบาทสมเด็จพระปรมินทรมหาภูมิพลอดุลยเดช
องค์อุปถัมภ์สโมสรโรตารี
พระราชทานในโอกาสที่โรแทเรียนเข้าเฝ้าฯ
งานฉลองครบรอบ 60ปี ของสโมสรโรตารีในประเทศไทย
15 ธันวาคม 2523
His Majesty King Bhumibol Adulyadej
(Rama IX)
(Royal Patron of Rotary in Thailand)
Address to Rotarians on the occasion of the 50th anniversary of Rotary in Thailand
15th December 1980
'Rotarians are symbols and examples of the search for progress and stabiluty for humanitarianism. Though you all have considerable responsibilities in your own professions, you have turned to each other , uniting and cooperating with each other to seek the best course of action to solve the problems that face us in times of crises.'
Nachlada Nammontree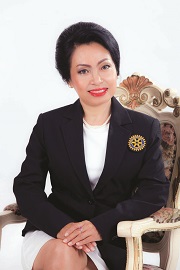 Message from
Nachlada Nammontree
President 2017-18
Dear Fellow Rotarians
The Rotary Club of Jomtien-Pattaya celebrates its momentous and commendable 30th anniversary during the 2017-18 Rotary year.
Our motto Service above Self speaks volumes in itself. We Rotarians are proud of our many achievements world-wide, but at the same time we should not let our guard down nor become complacent especially in these uncertain times, but must continue to 'fight the good fight' to help those less fortunate people.
I feel proud and honored that the members of our club have entrusted me with the 2017-18 president's chair. Rest assured I will devote all my time and effort, to work alongside the executive board and all the members to ensure that we will conduct our workings in full compliance with the Rotary International policy and procedures.
Most importantly I will lead members of our club to fulfill the ideals of Rotary International President Ian Risely whose theme for 2017-18 is Rotary: Making a Difference.
May I therefore wish all our members and their families, good health, happiness and the will to press forward as Rotarians to make that difference happen in the 2017-18 Rotary year.
Yours in Rotary
Nachlada Nammontree 'Gaye'
President 2017-18
Onanong Siripornmanut
Message from
Onanong Siripornmanut
District Governor 2017-18
On this auspicious occasion of the 30th Anniversary of the Rotary Club of Jomtien-Pattaya combined with the Installation ceremonies of President Nachlada Nammontree and her board of directors for 2017-18, I extend my heartfelt gratitude and appreciation for this most significant achievement.
I heartily congratulate your club for the most remarkable 3 decades of maintaining and following the Rotary's noble principles of Service above Self.
The achievements during the year of Rotary Serving Humanity in 2016-17 were the result of the kindness, friendship and dedication of your committees and members which has not gone unnoticed in our District 3340 of Rotary International.
I extend my good will and best wishes to incoming president Nachlada Nammontree and her Board of Directors who will take up office on 1 July 2017. Furthermore I wish to extend my love and care to all your members and their spouses and families.
Rotary is working very hard to keep up with the fast changing world in matters of management, service and communication and we encourage our members to be on alert and do the same. Hence it is vital that everyone of you should learn, understand and work with the Rotary Club Central.
These innovative programs will certainly help to Develop and Strengthen our Clubs, Expand our Horizons in Service Projects and Enhance our Public Image.
With all my heart, I wish President Nachlada and her Board of Directors every success in all your endevours to 'Do Good in the World' during the coming year.
Show the world not only who we are but more importantly, what we do.
Rotary: Making a Difference.
Yours in Rotary

Onanong Siriponmanut
District Governor 2017-18
Rotary International District 3340